The corporate finance research intensive meeting forms part of the Financial Research Network (FIRN) program of topic specific research meetings designed to extend the body of knowledge within a specific research area through the presentation of cutting edge research results and the building of stronger networks.  The meeting program is held over 1 or 2 days and has a strong emphasis on building upon existing corporate finance related work being undertaken by Australian based FIRN members.  Program includes a presentation by an internationally renown keynote plus several paper presentations and discussions by local members.  Program papers are selected each year via a call for papers which is open to FIRN researchers.  These meetings are not open to PhD students.

The 2018 Corporate Finance research meeting will be held on 24 -25 May 2018 at the University of Adelaide.
Keynote speakers: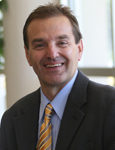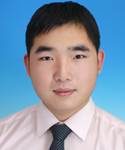 John Bizjak (Robert and Maria Lowdon Professor of Finance
Neeley School of Business, Texas Christian University)
Click here to download CV
Huasheng Gao (Nanyang Technological University and Fanhai International School of Finance, Fudan University)
Click here to download CV
Roundtable discussion on current trends in corporate finance Research will be chaired by Uday Rajan (David B. Hermelin Professor of Business Administration, Professor of Finance and Chair, Stephen M. Ross School of Business, University of Michigan).
Plus other well known international scholars will be invited to discuss papers.
For more information please contact Program Chair: Alfred Yawson