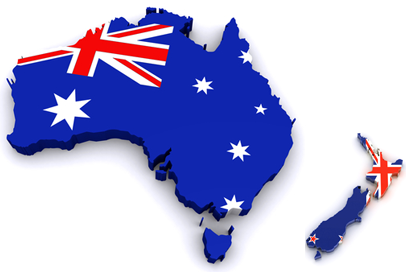 FIRN – the Financial Research Network – is the premier network of finance researchers and PhD students across Australia and New Zealand.  Researchers from all of the major schools, departments and universities who offer research programs across the various topic areas of finance are members of FIRN.
The purpose of FIRN is to provide a strong, cohesive and fiscially efficient approach toward supporting research and advancements in the Australian finance academic community.  FIRN's program of events and initiatives aims to develop better communication and networking across the sector, better research outcomes, better educated PhD students, better skilled academics, stronger international relationships and a stronger future.
FIRN Institutional Members
FIRN institutional members include:
Auckland University of Technology (NZ)
Australian National University
Curtin University
Deakin University
La Trobe University
Macquarie University
Monash University
QUT
RMIT
University of Adelaide
University of Melbourne
University of Newcastle
University of New South Wales
University of Queensland
University of South Australia
University of Sydney
University of Tasmania
University of Technology Sydney
Univeristy of Western Australia
SIRCA (an industry based member)
Click here for Governing Council representatives
FIRN Research
FIRN members come from different research disciplines including but not limited to:
Accounting and Auditing
Actuarial Science   
Applied Statistics
Asset Pricing
Banking & Investments
Corporate Finance
Corporate Governance
Financial Econometrics
Financial Economics
Financial Mathematics
Funds Management
Market Microstructure
How to join FIRN?
FIRN offers two types membership:
Institutional Membership – this category is for universities and research organisations from industry
Individual Membership – this category is for individual academic researchers not from a current member institution

All membership of FIRN is for a rotating 3 year period with current Agreement period being 1st January, 2016 to 31st December, 2018.  Membership fees are as follows:
Institutional Membership : small (up to approx 20 members) $11,000pa.  large (over 20 members) $16,000pa.
Individual membership : $500pa (up to three individual members are permitted from an institution before Institutional membership is required).
For all membership enquiries please email the Director of Engagement: v.clout[at]unsw.edu.au