Quotes from recent FIRN Women events:

"One of the best ways to promote gender equality is by telling the stories of successful women in academia, which is exactly what this event did. Thank you!"
"The benefit of a workshop/programme such as this goes beyond the high-quality research presented. Connecting with other (early career) women in finance, sharing similar experiences and challenges in invaluable. Thank you FIRN Women!"
"It was an awesome conference. I met really great people there, and more importantly, received valuable comments from Prof. Michelle Lowry. The dinner was wonderful. My thanks go to the conference organizers and Prof. Michelle Lowry for making this valuable opportunity available to all of us."
2019 Program of events
FIRN Women invites submissions from early career female academics for a research day with Professor Laura Starks and a pitching session with Professor Robert Faff to be held at the University of Queensland St Lucia Campus on 14 and 15 March 2019.
The conference will feature shorter ECR "pitch" presentations with Robert Faff on 14 March and ECR presentations with Laura Starks on 15 March. The technical committee will allocate papers to either the pitch or the presentation sessions.
See here for: Call for Papers
Past Programs
Presentation Papers and Slides
FIRN Women – UNSW Event August 2018: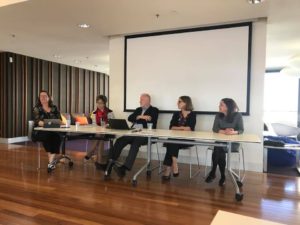 FIRN Women – Curtin University Event September 2018: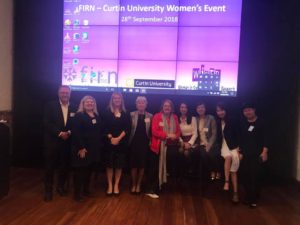 FIRN acknowledges the under representation of female academics in finance and has committed significant resources to support its members in addressing this issue.  The FIRN Women initiative is a gender equity initiative spearheaded by our Deputy Director Associate Professor Kathy Walsh.  It aims at providing networking support, professional skills development and a collective voice for women working in finance academia.  In 2013 the initiative originally known as FEW – Finance and Economics Women – was launched. The program offered access to a range of networking activities.  In 2016 the program expanded to include an education component through a series of professional development workshops for ECR's focusing on topics such as How Women can negotiate better? How to present an "elevator" pitch? How to market yourself? How to write a referee report?  With a specific focus on professional development, negotiation skills and communication these workshops have become very popular.
Other program activities include mentoring of women by women where female academics are mentored by senior female academics; seminar presentations by international female research leaders; social networking events and a program session at the FIRN annual conference.  All FIRN members (not just women) are encouraged to actively participate and support the FIRN Women program.