Banking and financial stability
The banking and financial stability research intensive meeting was introduced onto the FIRN program in 2015.  Due to its popularity, particularly with policy makers and industry, it now forms part of FIRN's annual program of intensive research meetings.  These meetings are designed to extend the body of knowledge within a specific research area via the presentation of cutting edge research from international guests and the building of stronger research networks across academia and industry.  The meeting format is generally held over 1 or 2 days and has a strong emphasis on building upon quality research particularly policy influencing research.  Program includes a keynote presentation by an internationally renowned researcher plus several paper presentations and discussions by FIRN members selected via a call for papers.  These meetings are not open to PhD students.

The 2018 Banking and Financial Stability research meeting will be held on 7 – 8 August, 2018 at the Australian National University, Research School for Finance, Acturial Studies and Statistics.
Keynote speaker: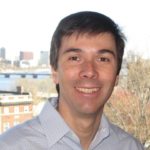 Robert Marquez, University of California at Davis
click here to download CV
Other international speakers include Matthew Billet (University of Indiana) and Stanislava Nikolova (University of Nebraska).
For more information please contact Program Chair: Phong Ngo